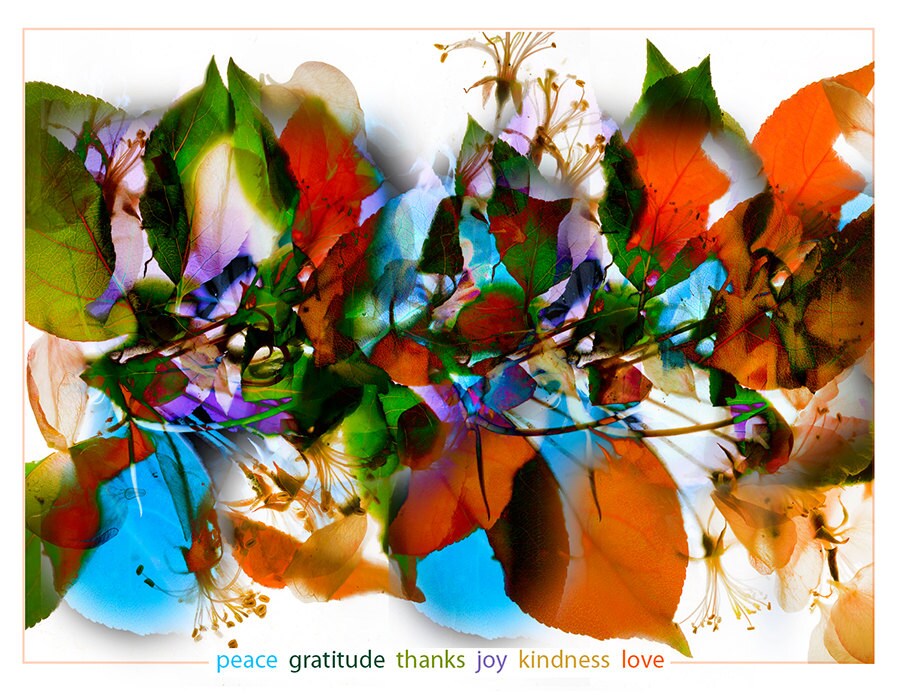 Gratitude Assembly Boxed set 8 Cards 4.25x5.5" A2 Peace Retro Cards Floral Christmas Cards
$16.00
Abstract Leaves and buds and explosive color! Looks like stained glass. Speaks of Peace.

I take the same care with printing these cards as I do with my large exhibition prints. You can expect color that pops off the page and extra-sharp detail of the flowers, even at this A2 size.

Our envelopes are Ivory with a felt finish, made from 30% recycled materials and the highest of environmental ratings. Our paper is a smooth, white and archival. They're 4.25"x5.5" inches, folded and packaged in an archival crystal clear box.